AVI is currently not in a position to provide direct financial, professional or training assistance abroad but offers support by sharing notices from organisations and non-profits that are. The list below are just some of the many organisations dedicated to the welfare of orphans and Vietnamese today.
More current notices for assistance in the adoption communities can be found on the AVI Social Networks and News & Events AVI page. Please Contact us if you would like to request to post your cause.
Assisting Vietnamese and Other Orphans & Volunteering in their Communities
Special AVI page dedicated to:
General Notices
SOS Children's Village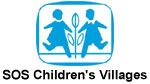 Giving a child a mother, brothers and sisters and a home – the SOS Children's Village concept is a proven model which transcends borders, politics, religion and culture. SOS Children's Villages revolve around the effort to give children who have lost their parents or who are no longer able to live with them a permanent home and a stable environment in their birth country. The SOS Children's Village family-like structure is formed by four basic principles: mother, brothers and sisters, house and village. Each child is given a so-called SOS mother. She is the main person who cares for this child and is a substitute for the child's natural parents. She lives in a house together with the children that she is looking after. Together with them she organises the family's daily life. She creates strong and dependable relationships and gives the children a safe and loving home. The job of an SOS Children's Village Mother is usually carried out by single women who have to complete an extensive training programme. They are supported in their highly responsible task by educational co-workers as well as by women who are still training to be SOS Children's Village mothers. On average an SOS Children's Village has between ten and fifteen family houses. The village provides the background for an extended family community. This supplies the children with cultural roots and gives them a feeling of belonging. At the same time, village life is an important bridge to the local community. The SOS Children's Village should be an open place which not only promotes the integration of the SOS Children's Village children into the local district but also supports interaction and encounters with neighbouring communities. Beyond that there are also other types of facilities and aid programmes whose main intention it is to improve living conditions for families in the neighbourhood on a long-term basis. The social centres, kindergartens, medical centres, training centres and schools are not only used by children and youths from the SOS Children's Village but are also there for the general public.
There are several SOS villages in Vietnam. The Go Vap Ho Chi Minh City SOS Children's Village consists of 20 family houses, which were constructed in the local style and are ideal for the hot climate. They are grouped around a central village pond. There is also a community centre. Many of the children living at the SOS Children's Village Go Vap suffer from the delayed consequences of the defoliant used during the war. A specially trained full-time nurse takes care of them. Some children have been operated on successfully.An SOS Hermann Gmeiner School was opened in September 1993. At first it was only a primary school but it was soon extended and now offers classes up to secondary level. The SOS Kindergarten is open to children from the neighbourhood. There is an SOS Social Centre, which caters to the needs of the local population. Children of working mothers are looked after at the day-care centre. For older youths of the SOS Children's Village there is an SOS Youth House, where they are prepared for their independent lives while they still attend school or do their vocational training.
SOS Children's Villages of Vietnam
Mai Dich – Cau Giay
Hanoi
Vietnam
tel. +84-4-7644 019
fax +84-4-7644 020
www.sos-childrensvillages.org
Go Vap orphanage
Vietnam Volunteer Network (www.vietnamvolunteernetwork.com) and Operation Reunite 2010 (operationreunite.org) Visit by adopted Vietnamese to Go Vap in 2010, organised by the Vietnam Volunteer Network.
Report below by Vietnam Volunteer Network's Kim Nguyen Browne, VN adoptee from UK. She writes:
"With regards to volunteering at Go Vap orphanage the minimum requirement is 1 weeks & also requires a photocopy of the volunteer's passport.
First & foremost, Go Vap sorely needs volunteers in the disabled, special needs & terminal wards. However, the healthier children also require English & art teachers/volunteers. Often the special needs children are mixed with the healthier children on the wards, which can be quite difficult to teach at times however if you ask the nursemaids who are in charge of the wards to separate the kids, this can be accommodated. In addition, there is an English class which is held on Sundays for the brightest students & I believe they also require volunteers. The new born baby ward is already fully resourced as it has loads of volunteers from other organisations."
Also see – uk.youtube.com/user/KimDreamVietnam
Kim is also happy to hear from adoptees wishing to volunteer via her personal email. Ask AVI for details or see her Facebook group called Vietnam Volunteer Network: www.facebook.com/VietnamVolunteerNetwork
Also see her facebook cause 'Vietnam Volunteer Network Helping Hydrocephalus, Malformed, Disabled & Sick Kids' and find out more about how you can help. She also encourages that you can learn more by visiting: www.youtube.com/watch?v=7b2JsLRanmk
Congregation of St Paul of Chartres in Danang
40 Yen Bay,
Danang, Vietnam
homepage.internet.lu/spcdanang/
Sister Anne writes:
Each year our Congregation continues to advance its mission to give vulnerable disabled children a Life with Dignity. Through our programs of healthcare and education we have seen many lives changed for the better.
The goal of our Congregation is to continue to ensuring that as many disabled children as possible can gain access of education and healthcare. With the help of donations from supporters such as you we will continue to see improvements in these fields. Please encourage your friends and family to attend our new project: "Construction of an educational centre for handicapped children in Danang, Vietnam" that is sponsored by the NGO "Christian Solidarity International" in Luxembourg.
Giving it Back to Kids
Project dedicated to allow children in orphanages to reach their maxiumum potentional.
House of Grace
Website states: "Providing Education, Vocational training & Rehabilitation for Disadvantaged Children with Disability in Vietnam. Involved is Hoa Stone, a Vietnamese orphan, author of 'Heart of Stone', former Australian and now HCMC resident"
Taking Time Off
By Colin Hall, Princeton Review, Ron Lieber, Princeton Review, Princeton Review (Firm)
Published by The Princeton Review, 2003
ISBN 0375763031, 9780375763038
288 pages
In one chapter, Tim Holtan, an American Vietnamese adoptee writes a chapter on his time volunteering in Vietnam.
Humanitarian Services for Children of Vietnam
Visitors are welcome at HSCV. If you are in the Hanoi area for a short or extended period of time, we would love to show you our programs. Visitors can choose from the following options:
Option A – Family Visits: This is our number one recommended visitor option. This option provides visitors with the opportunity to meet families in HSCV programs. Current sponsors are invited to visit the children/families they are directly sponsoring. They will meet face to face with child(ren) they have provided with an Educational Scholarship, monthly Rice Donation, donated a bicycle to, or provided funding for surgery. They have the opportunity to visit the family's home and tour the local village. Potential sponsors are welcome to visit families and children who are in need of a Direct Sponsor. HSCV will assist in organizing the visit as well as provide a translator and guide. Typical transportation cost will range from $15 – $50 USD. Visitor should plan schedule a half day for the visit.
Option B – Rice Distribution Program: HSCV sponsors over 150 families with monthly donations of rice. Distributions take place at the beginning of each month in 3 locations. Visitors are welcome to observe and take part in the rice distribution. Additionally visitors will receive an educational overview of HSCV's work in Vietnam. Visitors will depart from Ha Noi at 7 am and can expect to return to Ha Noi by lunch. HSCV will assist in organizing the visit as well as provide a translator/guide. Typical transportation costs will range from $15 – $50 USD. This visit is limited to the normal Rice Distribution Schedule. This Option can easily be combined with Option A.
Option C – Orphanage Visit: HSCV supports a number of orphanages in Northern Vietnam. Assistance comes in many forms including clothing, bicycles, infant formula, nutrition, infrastructure, or time. A typical visit to an orphanage includes touring the center, visiting with the Director and time to play with the children. HSCV will assist in organizing the visit as well as provide a translator and guide. Typical transportation cost will range from $15 – $50 USD. In-kind donations are also welcome at the centers. Please inquire as to the specific needs of the centers.
Mama Tina – CNCF
CNCF writes: Christina Noble is the founder of The Christina Noble Children's Foundation (CNCF). It is not the philosophy of CNCF to send orphans into overseas adoption except in a very few individual cases – this is not an adoption agency but instead seeks to maximize the potential of each child living their life in based Vietnam. This is accomplished within the context of the family and the community whenever possible and always with love and respect for the dignity of each child as an individual. CNCF is an International Partnership of people dedicated to serving children in need of emergency and long-term medical care, nutritional rehabilitation, educational opportunities, vocational training, job placement and the protection of children at risk of economic and sexual exploitation. The Foundation is well established in Vietnam and has managed a good relationship with the Ministry of MOLISA (Ministry of Labour Invalids & Social Affairs). More can be read in Christina Noble (1998). 'Mama Tina'. London: John Murray Publishers.
CNCF has contacts in:
UK – cncf@nol.co.uk 
USA – usa@cncf.org
France – france@cncf.org
Ireland – ireland@cncf.org
Vietnam – vietnam@cncf.org
Australia – australia@cncf.org
Canada – cfh@mindlink.bc.ca
Switzerland – switzerland@cncf.org
Japan – japan@cncf.org
Mail address: Po Box 386, Saigon Post Office Centre, Ho Chi Minh City, Vietnam
Other Links
Catalyst Foundation – www.catalystfoundation.org
Blue Dragon Children's Foundation – Helping Street Kids – www.bdcf.org & vietnamstreets.blogspot.com
CARE Australian – VN Program – www.care.org.au/Page.aspx?pid=222
Community Aid Abroad – VN Program – www.caa.org.au/world/asia/vietnam/
Interplast – Reconstructive Surgery for Vietnam – www.interplast.com.au
The Kianh Foundation – www.kianh.org.uk
KOTO – Know One, Teach One/Street Voices –  www.koto.com.au
Mam Non Organisation – mamnon.org
Paul's Kids Vietnam Children Assistance – www.paulskids.org
Project Vietnam – Medical Assistance from Australia – www.projectvietnam.com
United National Development Program – www.undp.org
Vietnam Veterans With A Mission – Assisting "The Children of The Dust" – www.vwam.com
Haiti
Some general relief programs can be explored at:
Stand with Haiti: Partner's In Health – www.standwithhaiti.org/haiti
Medecins Sans Frontieres Australia – donate.msf.org.au/donate_haiti.cfm
Progressive Links on Haitian Earthquake Share
www.facebook.com/note.php?note_id=295091316200&id=595966801&ref=nf
Posting your assistance group
If you would like your humanitarian activities to be listed here (must be related to Vietnamese orphans and not for profit) please send an email and we can post your link here. Please note that all individuals need to research the work of the groups listed here as they are posted in good faith but not backgrounded checked by AVI.