AVI is not in a position to provide direct financial, professional or training assistance abroad but offers support by sharing notices from organisations and non-profits that are. The below are just some of the many organisations dedicated to the welfare of orphans and Vietnamese today.
More current notices for assistance in the adoption communities can be found on the AVI Social Networks and News & Events AVI page.
General Notices
SOS Children's Village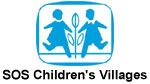 Giving a child a mother, brothers and sisters and a home – the SOS Children's Village concept is a proven model which transcends borders, politics, religion and culture. SOS Children's Villages revolve around the effort to give children who have lost their parents or who are no longer able to live with them a permanent home and a stable environment in their birth country. The SOS Children's Village family-like structure is formed by four basic principles: mother, brothers and sisters, house and village. Each child is given a so-called SOS mother. She is the main person who cares for this child and is a substitute for the child's natural parents. She lives in a house together with the children that she is looking after. Together with them she organises the family's daily life. She creates strong and dependable relationships and gives the children a safe and loving home. The job of an SOS Children's Village Mother is usually carried out by single women who have to complete an extensive training programme. They are supported in their highly responsible task by educational co-workers as well as by women who are still training to be SOS Children's Village mothers. On average an SOS Children's Village has between ten and fifteen family houses. The village provides the background for an extended family community. This supplies the children with cultural roots and gives them a feeling of belonging. At the same time, village life is an important bridge to the local community. The SOS Children's Village should be an open place which not only promotes the integration of the SOS Children's Village children into the local district but also supports interaction and encounters with neighbouring communities. Beyond that there are also other types of facilities and aid programmes whose main intention it is to improve living conditions for families in the neighbourhood on a long-term basis. The social centres, kindergartens, medical centres, training centres and schools are not only used by children and youths from the SOS Children's Village but are also there for the general public.
There are several SOS villages in Vietnam. The Go Vap Ho Chi Minh City SOS Children's Village consists of 20 family houses, which were constructed in the local style and are ideal for the hot climate. They are grouped around a central village pond. There is also a community centre. Many of the children living at the SOS Children's Village Go Vap suffer from the delayed consequences of the defoliant used during the war. A specially trained full-time nurse takes care of them. Some children have been operated on successfully.An SOS Hermann Gmeiner School was opened in September 1993. At first it was only a primary school but it was soon extended and now offers classes up to secondary level. The SOS Kindergarten is open to children from the neighbourhood. There is an SOS Social Centre, which caters to the needs of the local population. Children of working mothers are looked after at the day-care centre. For older youths of the SOS Children's Village there is an SOS Youth House, where they are prepared for their independent lives while they still attend school or do their vocational training.
SOS Children's Villages of Vietnam
Mai Dich – Cau Giay
Hanoi
Vietnam
tel. +84-4-7644 019
fax +84-4-7644 020
www.sos-childrensvillages.org
House of Grace
Website states: "Providing Education, Vocational training & Rehabilitation for Disadvantaged Children with Disability in Vietnam. Involved is Hoa Stone, a Vietnamese orphan, author of 'Heart of Stone', former Australian and now HCMC resident
United National Development Program – www.undp.org